STEP 1: CHECK YOUR EMAIL ?
Once you place your order, check your email coming from HADASSAH QUEEN O. Subject will say: Order confirmation and download.
STEP 2: CLICK THE BLACK BUTTON ⬛️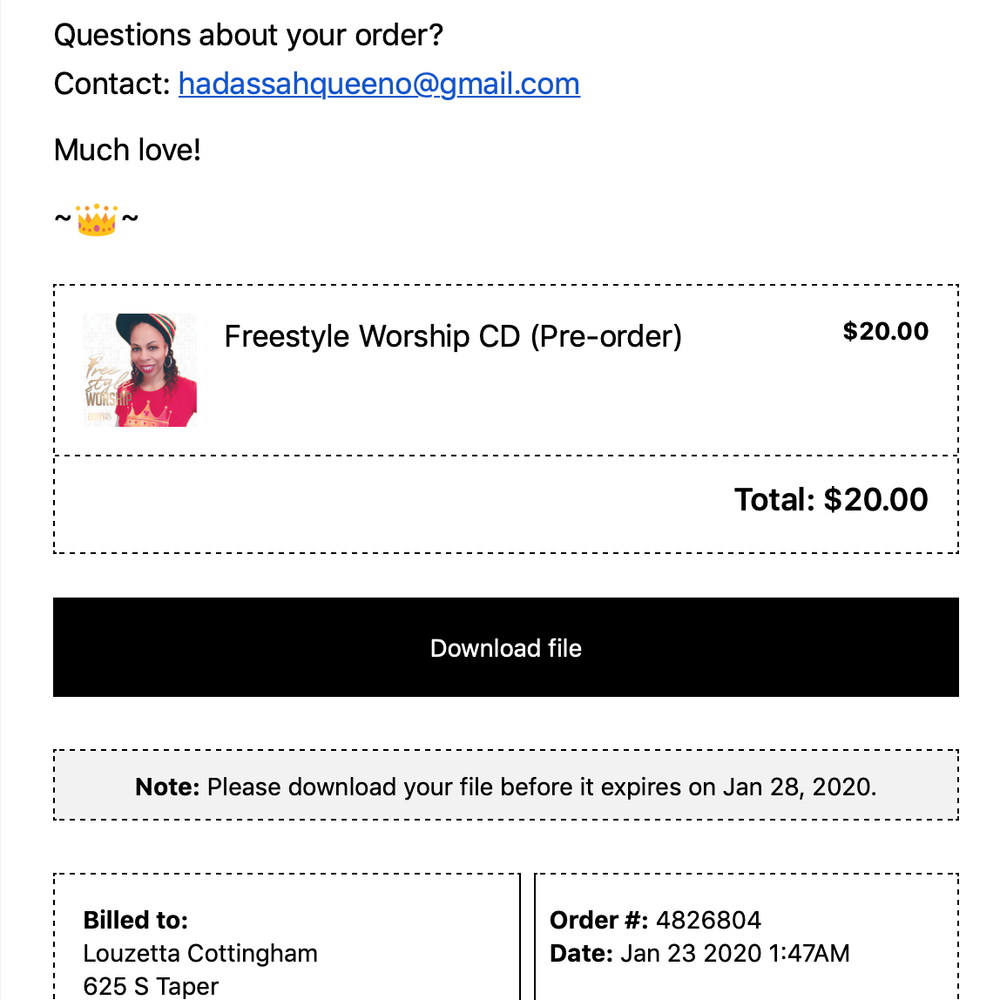 Click the Black button
That says Download file
(This will take you to another page)
STEP 3: CLICK THE ? BLUE LINK ?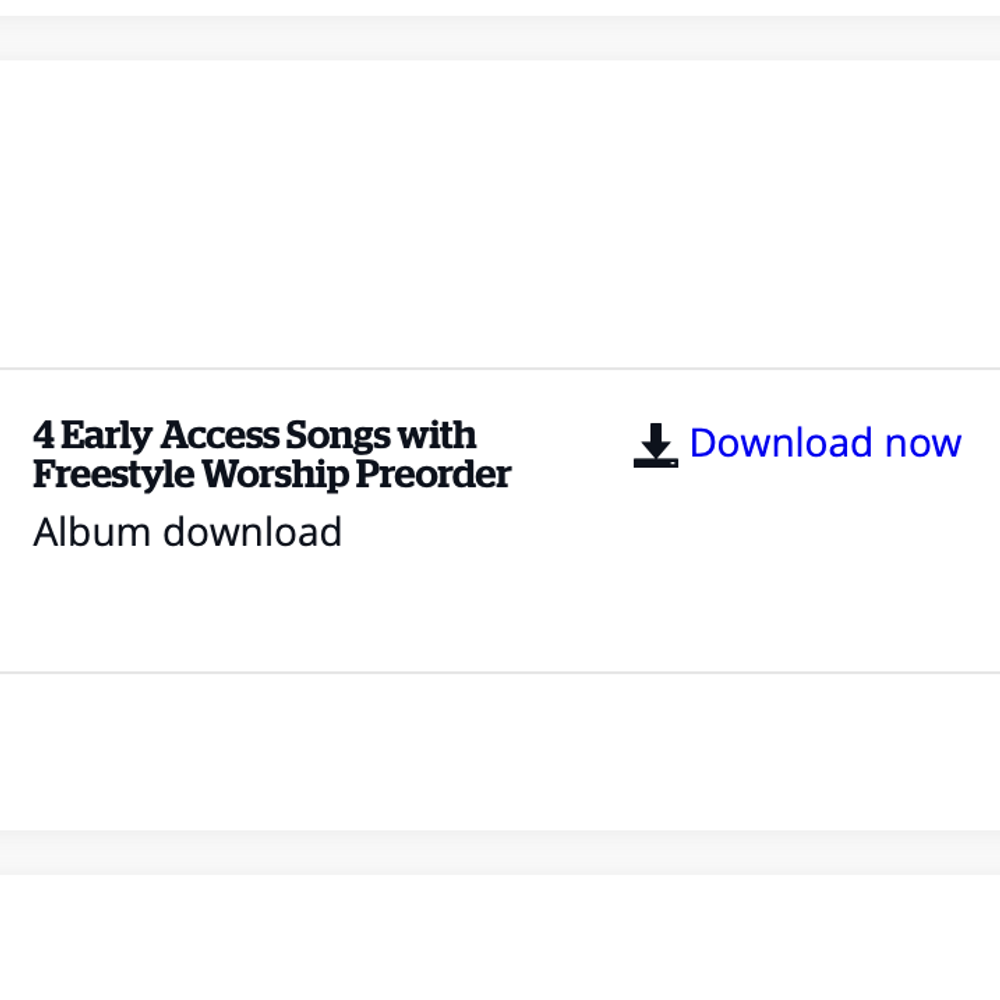 Click the BLUE link
That says ⇣ Download now
(Read instructions below)
ALL DOWNLOADS COME IN A ZIP FILE ?
⚠️ PLEASE READ!!!! YOUR DOWNLOAD WILL ARRIVE IN AN EMAIL AFTER YOU PLACE YOUR ORDER. YOU WILL NEED TO BE ABLE TO OPEN A ZIP FILE TO ACCESS YOUR ORDER ?. IPHONE USERS HAVE THE UNZIP FEATURE BUILT IN ON THEIR PHONES (VIEW INSTRUCTIONS HERE). ANDROID PHONE USERS WILL NEED TO DOWNLOAD A FREE ZIP UTILITY APP CALLED ZARCHIVER TO OPEN THE ZIP FILE.**PLEASE NOTE, WE DO NOT PROVIDE TECHNICAL SUPPORT. IF YOU'RE UNSURE, YOU CAN ALWAYS PURCHASE & DOWNLOAD THESE SONGS FROM iTUNES, AMAZON MP3, GOOGLE PLAY, ETC.